UNIQUELY YOUR STORY 2018: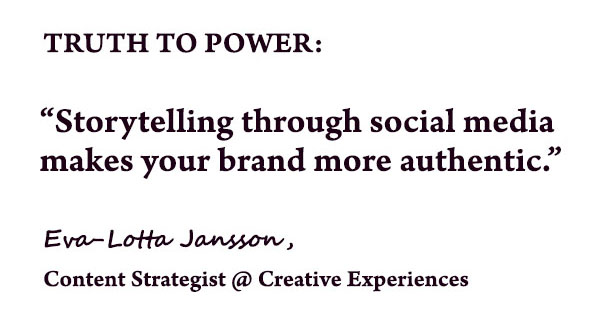 Ready to power your brand by telling your unique story?
I'll take you through an easy process to clarify and focus your storytelling strategy – and then I'll help you tell the story. Heck, I'll even write the story for you.
I'm a content strategist who both inspires and helps organizations and entrepreneurs tell their unique story to power their brand and maximize their impact on social media. Take a look at my new offering, below: Uniquely your story 2018
Interested in working together? Set up a time to chat here:
**TELL YOUR UNIQUE STORY TO MAXIMIZE YOUR IMPACT ONLINE**
You know in your heart that you are ready to tell your story to power your brand, BUT:
-Who has time to slave over a hot keyboard? There are so many other important things to do!
-You know who you are and what you want to say, but it's too difficult to be Hemingway.
-It's like starting a whole publication venture, isn't it?! That's daunting – and so time consuming! What if you get writers block?! And who knows if it'll bear any fruit?
Hang on, hang on. Those are only your gremlins speaking. And help is on the way.
What if I told you there was an easier way to do this?
That's where I come in. Let me help you. I'll take you through an easy process to clarify and focus your storytelling strategy – and then I'll help you tell the story. Heck, I'll even write the story for you.
Wouldn't it be great to have someone to brainstorm with?
Wouldn't it be great to work with someone who gets you, who can extract that great story gold out of you, and help you strut your stuff to the world?
You'd get help to tell your unique story in a personal and magical way. That way, you'll be speaking directly to the hearts and minds of your ideal audience.
You'll have someone to guide you, step by step, in the right direction, so you can relax and focus on your core purpose!
So I have to ask you…
Wouldn't it be great to have someone that could help you create your storytelling strategy and write your unique content for you – all within weeks?
If you are ready to power your brand by telling your unique story – and need some help, then this service is for you: Welcome to Uniquely your story 2018!
Uniquely your story is an all-inclusive storytelling strategy + coaching + storytelling content package.
I'm Eva-Lotta Jansson, and I've been telling stories since I was about five years old. I kid you not. That's when I made my first 'newspaper.'
When I say tell stories, I might sound like I mean I was fibbing? Nope, I was a modest, model child 😉 who grew up to be a truth-telling journalist.
I've been telling stories in various forms – articles, blogs, video and photography – for (ahem) several decades now. I've worked with news organizations and NGOs, in the United States, United Kingdom and Africa. I graduated with a Bachelor's degree in journalism from the University of Missouri-Columbia and did post-graduate studies in photojournalism at the College of Printing in London.
Now I use my storytelling skills to help entrepreneurs, coaches and organizations tell their unique stories, so that they can connect with their audiences in a powerful way.
I live in Johannesburg, South Africa, where I've just finished my latest personal storytelling project – a book called On the road to elephants.

Feeling inspired and ready to dive in? I know I am, and I'd love to help you tell your story. Use the form above to get in touch with me, and LET'S CREATE AN EXCLUSIVE SOLUTION FOR YOU.
Here is an example of the ingredients, and workflow, of a storytelling service package for an individual entrepreneur:
1) Storytelling Strategy:
-I'll supply Q&A storytelling strategy document (you'll fill this out before our call);
-We'll have a 45-min strategy zoom call (we'll discuss the storytelling strategy);
-I'll supply a strategy summary document based on our interaction: storytelling focus, media platform(s), planning, themes, and story themes and blog post ideas, etc.
2) Unique Storytelling Content:
We'll create a starter package of storytelling content for you. For example, I find that a blog combined with a Facebook page is a great way to tell your story. (So an example starter-content package would be your storytelling 'about' page, two blog posts and some storytelling FB posts.)
-We'll have two 25-min zoom blog calls; or one 50-min zoom blog call;
-I'll supply you with a word document containing your storytelling content
Speed, direction and purpose: We'll get everything done within *weeks.
*if you are the kind of client I love to work with: You are all in; Passionate about your work; You strive to the best in your line of work. You're investing in this package, so you'll be 100 percent invested in this storytelling process – meet our deadlines – and get fabulous results within weeks.
Want to claim a spot to work with me NOW? Get it done; book a free call with me (using the form above).
Or, you can get the copy done right away: Buy a mini storytelling strategy session, including a bio and a blog post, here.  
What are people saying about working with me?
It was a pleasure to work with Eva-Lotta. She was incredibly professional, but also fun to work with. She was able to interview me in a way where I felt comfortable opening up, and she was able to tell my story better than I was myself. The quality of the work was excellent and I would highly recommend her work.
-CEO of US Tech Startup
Eva was fantastic, timely, efficient and responsive. She took the time to tease out the core of my business from an outsiders perspective and translate jargon and esoteric language into a coherent story that can be understood in plain English by anyone outside of my industry. She has a clear and effective process, and delivered on schedule and under budget. You can't ask for much more than that. Five Stars across the board ☆☆☆☆☆
-Director of EM Social Impact Fund
In this article I share some ideas about how company leaders can turn their (boring?) sales copy into something inspiring, by digging deep into their own personal stories. And, follow me on Medium for more useful content blogs.
Want me to travel to your place of business, so that you can get photos and video with your story? That's possible too. Just ask. And, have a look at my photographer website: