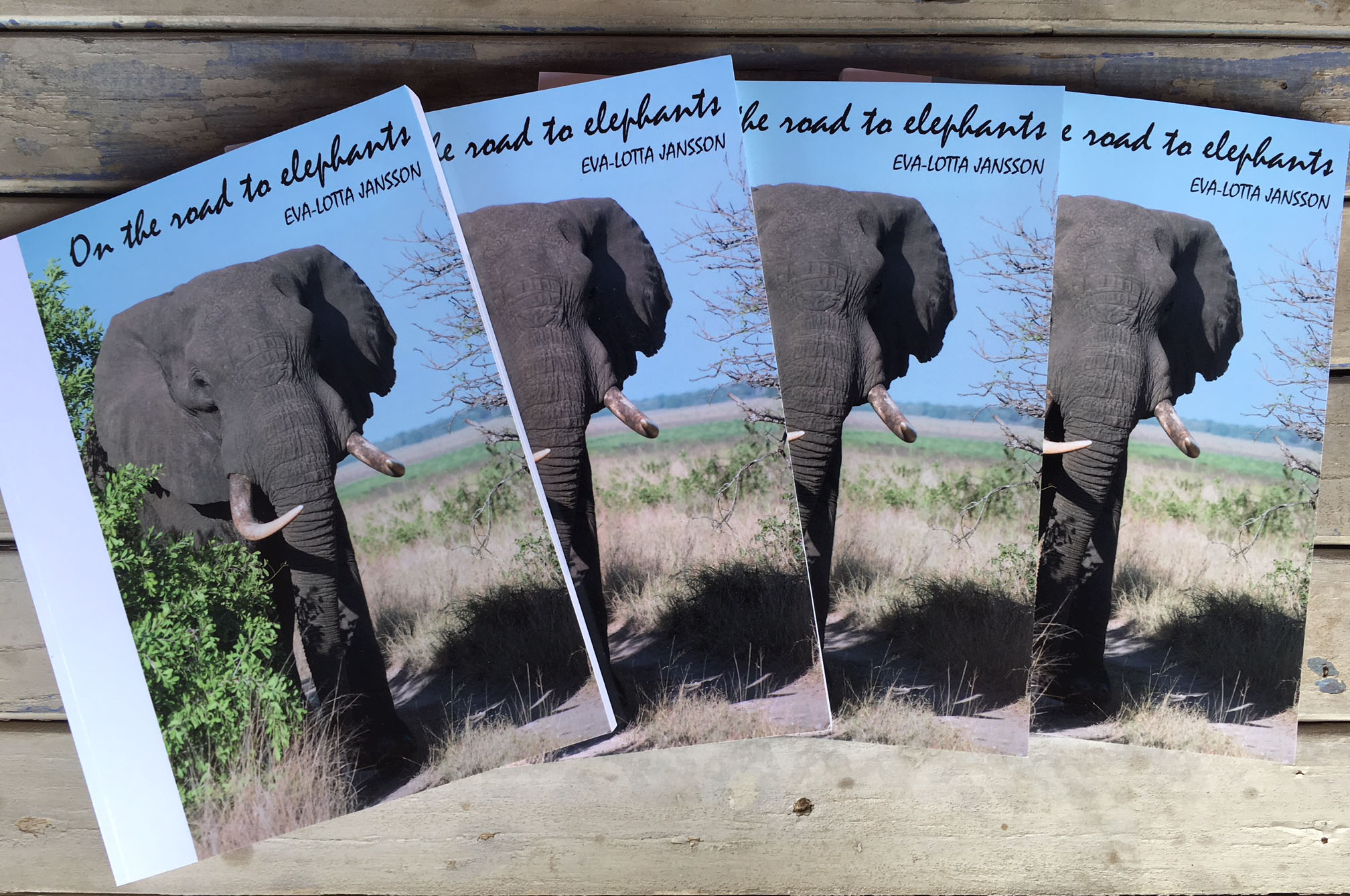 'On the road to elephants' has been published, and it's making its way into online bookstores, worldwide. In the meantime, you can order the book directly from me.
The book is printed* in the US and ships worldwide. Price $67 + shipping.
You may also pay via EFT in South Africa. Send me a message to order here.